Get Work Done. Make Great Happen.
Berkeley Coworking
Book a Tour
We're making your health
our number one priority.
In response to the COVID-19 pandemic, we've invested heavily in making our space as safe as possible. Our HVAC system is now equipped with a HEPA filtration unit. We've installed plexiglass barriers for all dedicated workstations, as well as a completely re-worked shared area that will still provide some amenities while also reducing the risk of transmission.
All members and guests are required to wear face coverings when in shared areas, wash their hands every time they re-enter the space, and submit to a touch-less, infrared fever check once per day. We hope to return to normal as soon as possible, but until then, we're committed to keeping everyone healthy.
We are also offering a special price of $800 per month for private, enclosed offices. We love our community and we hope to provide the safest and most enjoyable co-working conditions in Berkeley.
Please contact us at info@theofficeberkeley.com to inquire about special pricing or COVID-19 protocols.
STAFF HOURS: 11am-2pm, Monday through Friday.
Nestled in the heart of Downtown Berkeley's vibrant Arts district, with an expansive communal café seating area, and options for both open and private office spaces, The Office is the ideal workplace for anyone from freelancers to fully formed startups (and everyone in between).
Secure Indoor Bike Storage
Network with Talented Peers
Healthy Snacks, Fruit Water and Beer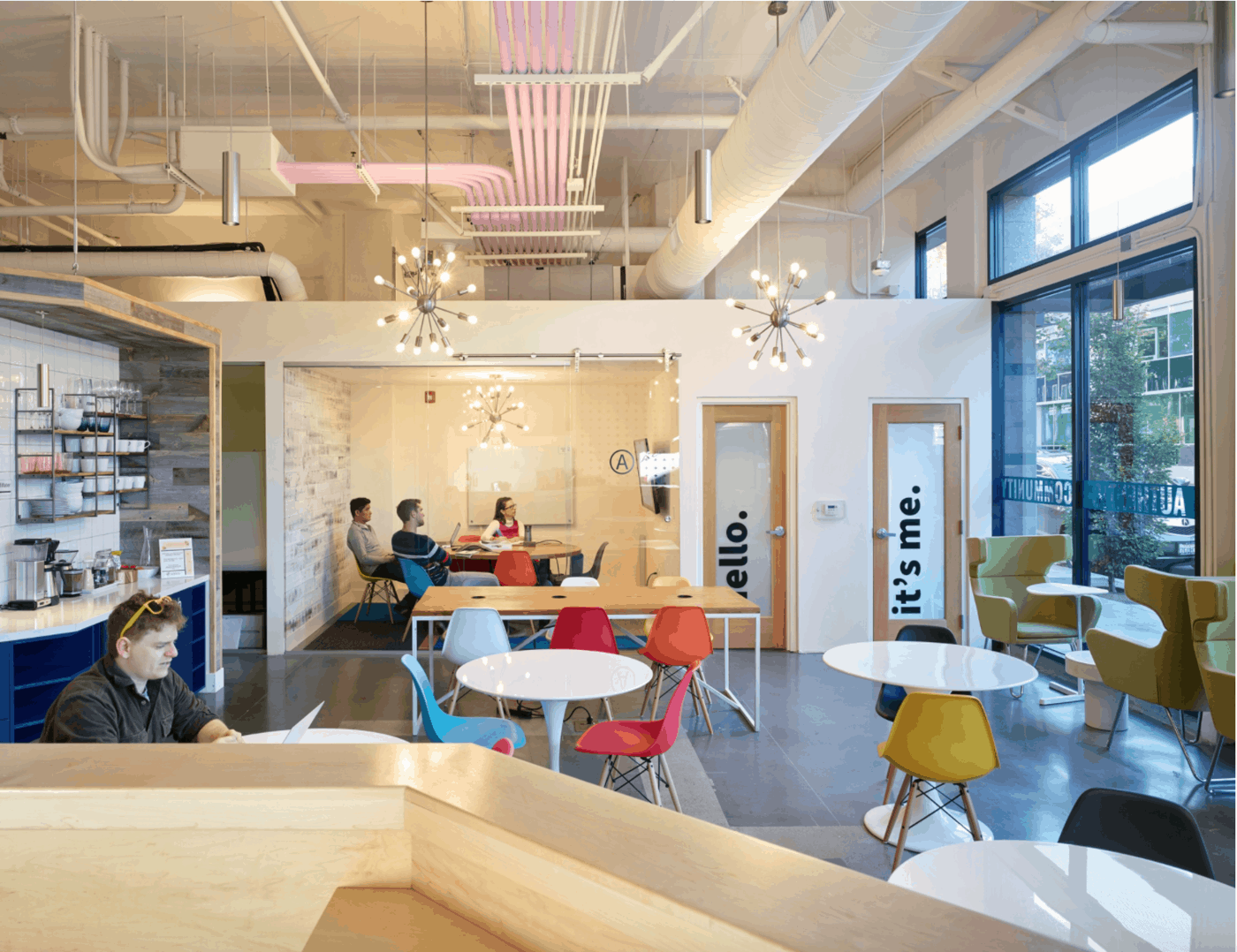 $250/month
Flexibility for working nomads
Find social environments conducive to great work? Our cafe seating is perfect for you.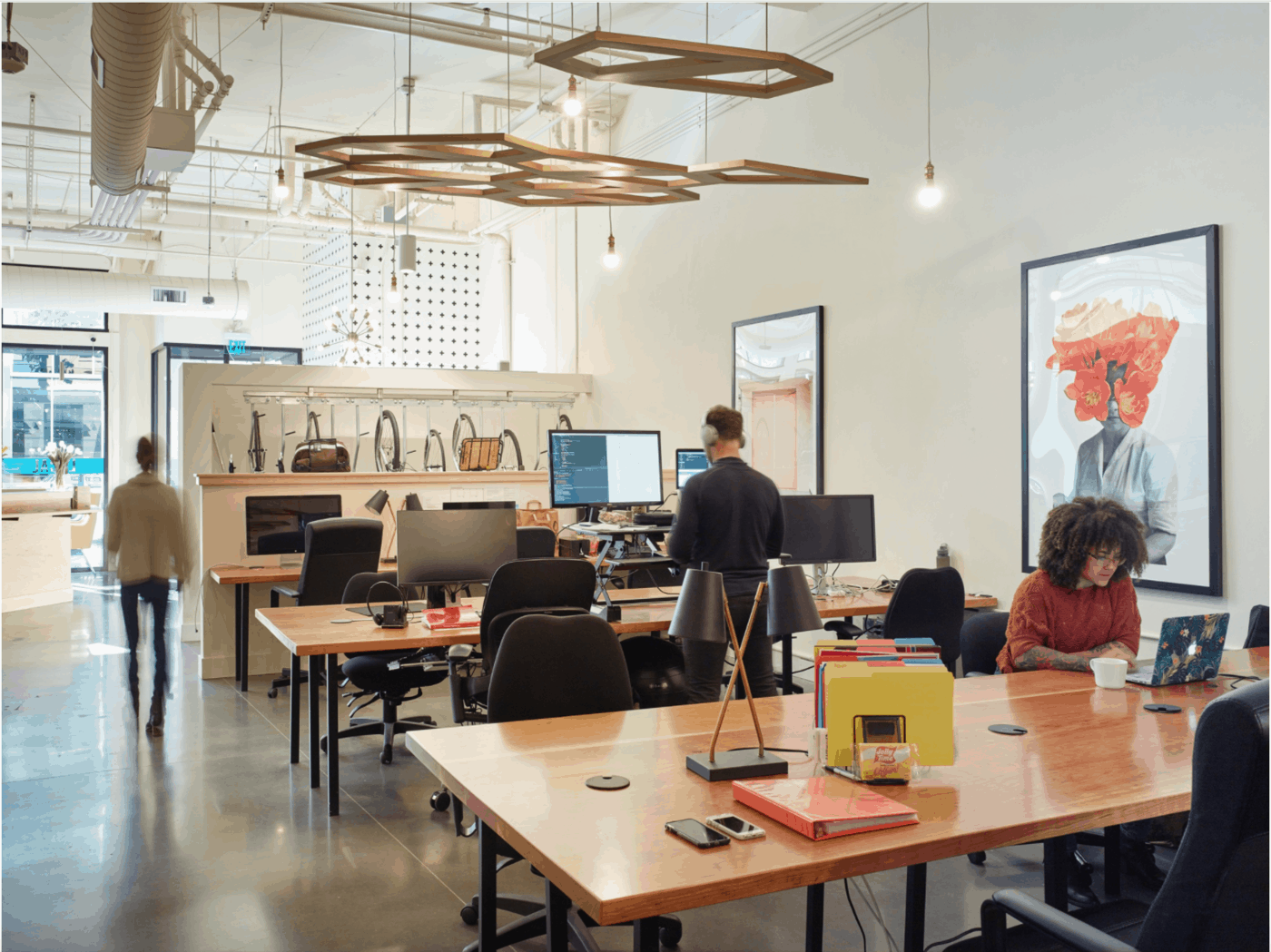 $300/month
Your very own work station
With 24/7 access, you'll have a dedicated desk available and ready for your genius at all hours.
2-3 Person Private Office
$800/month 
For teams and large businesses
Perfect for teams, the private office offers an independent workspace without the isolation.
The Office is located just blocks from Downtown Berkeley BART, all major bus lines, and UC Berkeley. It's the perfect jumping off point to take advantage of all the Arts district has to offer: The Berkeley Repertory Theater, the Jazz Café, and the Freight & Salvage Playhouse are right next door, while Comal, Revival, and Eureka restaurants are ideal for lunches, happy hour cocktails, or late night dinners.